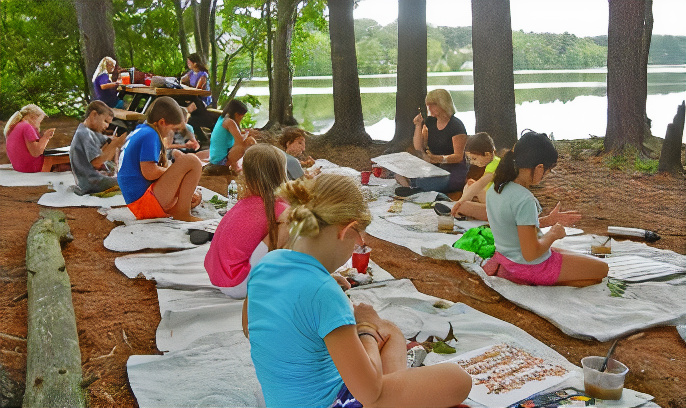 Love music & art? Want to explore your creative side? Camp is a great place for kids to learn in a nurturing environment.
*UPDATE: January 17, 2022
As we continue to safeguard the health and well-being of our kids, families, volunteers, employees and community, Musical Expressions has made a creative decision to now offer our highly recommended camps virtually. We understand that there have been a lot of cancelled summer camps this year, so we're happy to be bringing this good news to you!
We all understand the importance of continuing education in music, arts and performing. What better and safe place to show off some newly acquired musical skills than in the comforts of your own home, while still being able to learn, socially connect and create together? #TogetherStronger 
A bonus benefit, we understand that parents still need to work and it can be hard to find meaningful things for your children to participate in while you're busy. So in these virtual sessions, all you need to do is set up the device once and we will have our professional instructors rotate in and out to keep your children engaged and focused. This means, you can have 3 hours of undisturbed time to work, rest or focus on you (and we are very aware that all parents need some extra support and some well-deserved you-time!)
AVAILABLE CLASS TIME AND LOCATIONS:
Learn Language Through Music
How does the program work?
In these weekly, live virtual classes, we will be incorporating original & familiar children's songs in both English and, either Chinese or French lyrics, for kids to sing together. Children will be engaged in learning new vocabulary in fun and expressive ways. There will be fun games to build engagement and interaction, singing, dancing, and laughing along with silly lyrics during the lessons. Research has shown one of the best ways to learn language is through music and we're doing just that! Children will have full experience in aspects of language learning, music studying and making new friends in this 4 week program. Sign up to today or with a friend! 
Virtual Camp Dates and Times
French Session: N/A
Time: N/A
Age: 4-7
Cost: $48 ($40 before Feb 15th, early bird special!)
Mandarin & Cantonese Session: N/A
Time: N/A
Age: 4-7
Cost: $48 ($40 before Feb 15th, early bird special!)
Register with a friend and you'll both receive 5$ off! 
Let us know who your friend is to receive the discount code