We value a child's natural capacity to develop their musical abilities and work on encouraging their musical endeavours.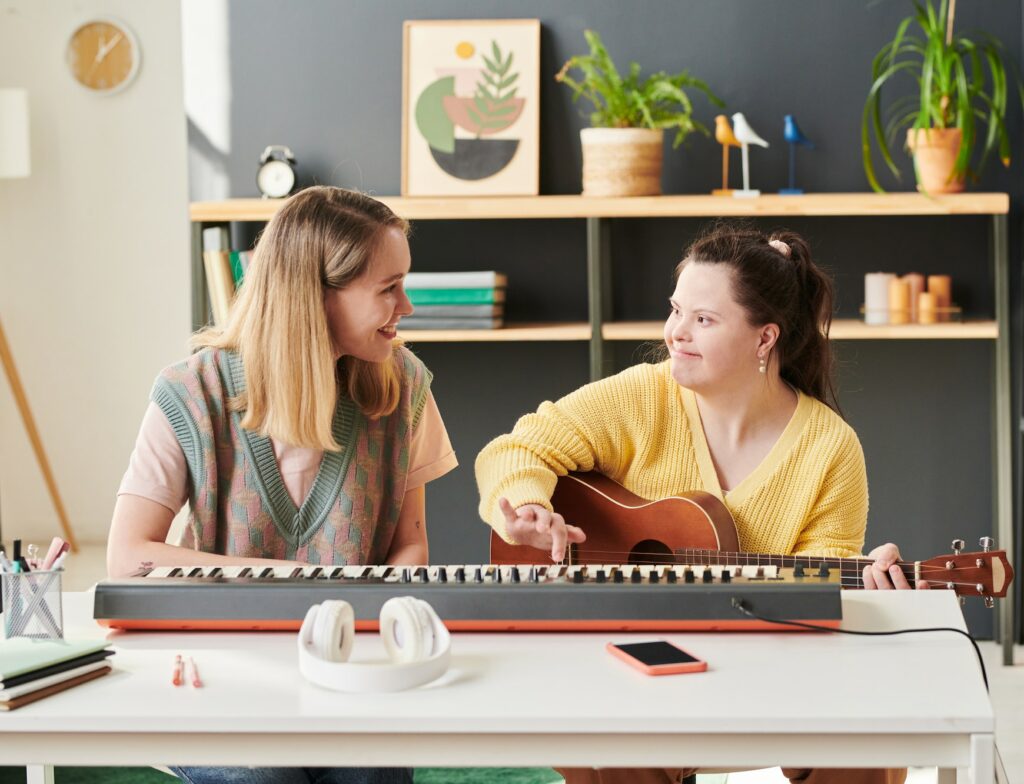 Our curriculum is based on researched methods for early childhood development as well as the positive effects of music.
Our children's programs create a fun and interactive musical experience that focuses on three goals:
Building of community and relationships between families and within families (with children of mixed ages 0-4)
Focusing on the musical development of children within an encouraging and free-spirited environment to cultivate creativity in learning
Developing social and coordination skills through the use of (baby) basic sign language, instrumental play, songs and role-modeming actions
We also offer music classes tailored for special needs children as well as fully managed services with fun and interactive musical activities to help you plan an unforgettable birthday party for your child.
"Musical Expressions values the potential of every individual to engage their musical abilities. Regardless of age or ability level, music is a gift that is acquired through time, yet lasts a lifetime."