Regardless of your age or skill level, with the proper training, we'll have you playing and creating the music you've always enjoyed.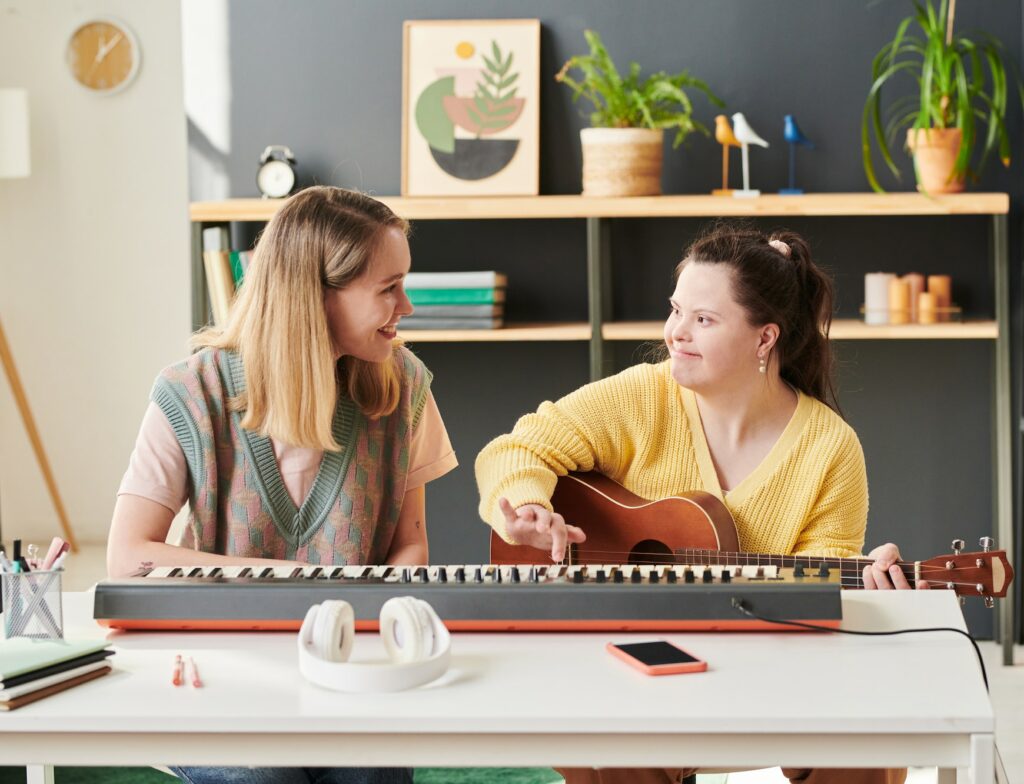 UNIQUE APPROACH TO LEARNING
Musical Expressions makes learning fun, with a creative and innovative approach
Children will enjoy a creative & intuitive approach to music learning: mixing traditional instruction with innovative series of games and activities to enhance the learning experience.
Since no one teaching style fits all individuals, all students including adults will achieve success with a program customized to suit their unique learning styles.
At the very heart of our proven methodology, we structure our lessons in a way that draws out the creativity, passions, and interests of each student a critical step to unlocking their musical potential. We believe that music is an outlet for expressing these three personal areas. When we tap into these correctly, we see inspired and motivated students reaching incredible heights.
CULTIVATING EVERY STUDENT'S POTENTIAL
We offer lessons in both private and group settings with a broad range of tools and methods to cultivate and challenge the potential of every student:
Improvisation
Playing by ear
Creative challenges to exercise their musicality (i.e., game play exercises, movement games)
Workshops and recitals
Use of alternative instruments to develop their understanding of fundamentally applicable music elements and concepts
"Musical Expressions values the potential of every individual to engage their musical abilities. Regardless of age or ability level, music is a gift that is acquired through time, yet lasts a lifetime."