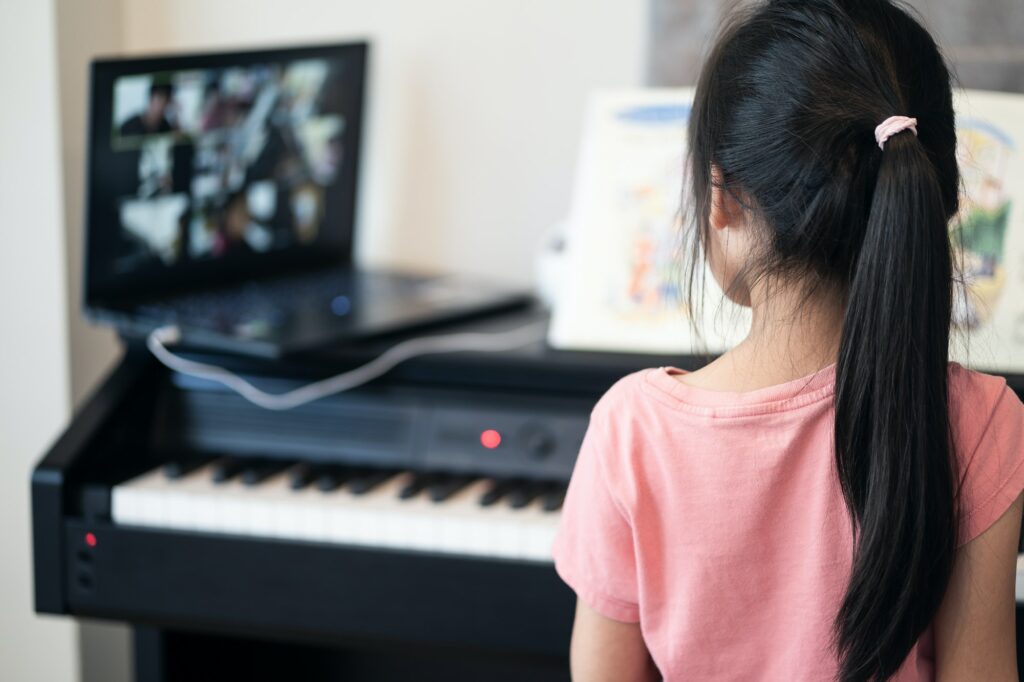 We value a person's desire to develop or engage in their musical abilities no matter where they are and work on encouraging their musical endeavours.
*UPDATE: January 17, 2022
The constant shifting of public health orders affects in person lessons as well as online lessons. Our Instructors are working hard to balance our availability. It is strongly recommended to inquire lesson times with jonathan@musicalexpressions.ca
Our curriculum is based on years of experience as well as the positive effects of music. All online sessions are done through Zoom.
Our online sessions are created with a fun and interactive musical experience that highlights the following:
Learn from home. Reduce the need on travel time and save on gas.
Focused & Tailored learning as students will have access to recordings of the latest class they took. Now you don't have to worry about forgetting or finding out what was taught during lessons.
Developing creative expressive skills through the use of singing, movement, and instrument playing & learning through the addition of digital support (green screen, apps & shared screen).
*Only with specific instructors. To find out more, please email us.
Online learning features:
Recordings of each lesson for you to download and save and watch at your leisure
A personalized Google Drive folder where the teacher and student can share and save recordings, documents, and scanned materials for additional supplementary learning resources
Receive online learning tools & activities to support the learning.
Receive free tutorials done by our instructors. You can find them on our Musical Expressions Youtube Channel.
The class rates are as follows:
Kids Group classes (single drop-in) $15/30-minute class
Kids group class packages range from $10 – $13/30-minute class
Private lesson (single session) $30/30-minute lesson
Private lessons packages range from $25 – $28/30-minute lesson