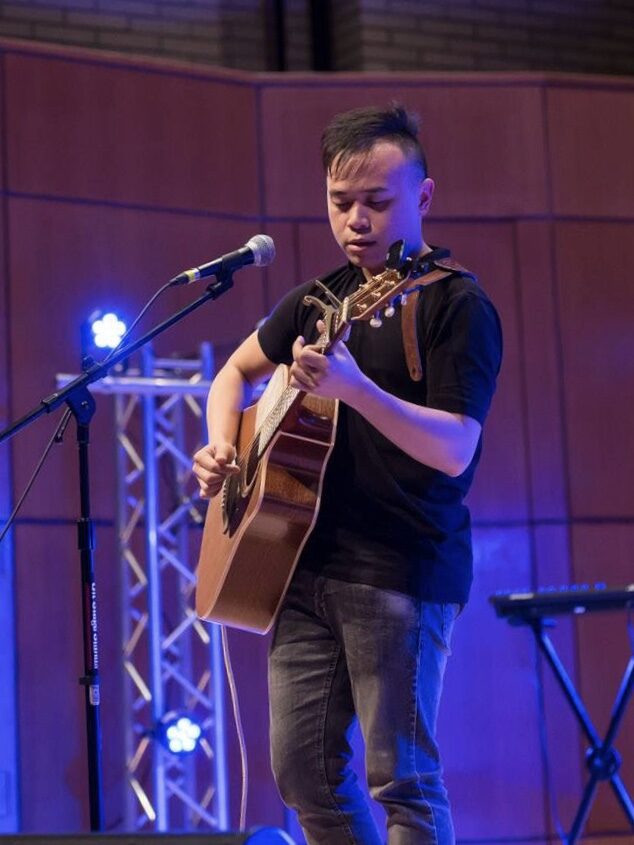 ALEX FIGUEROA
Wee Expressions | Voice, Ukulele, Drum & Guitar Instructor | Camp Leader & Party Facilitator
Alex developed a passion for music during his senior years in high school. With a desire to learn the guitar, he pursued a goal of understanding how the instrument works, how to play music on it, and how to create his own music. He later picked up the ukulele as a fun, small instrument to play that provided a unique sound compared to the guitar.
As his skills and passion for string instruments grew, he began playing music for the worship ministry at his local church. During the 7 years he served in the church, his passion for teaching others also grew. Playing music with a community has impacted his views on the power of music.
Alex hopes to spread his passion for music and its ability to heal, which is why he is currently pursuing a Music Therapy degree to become a Music Therapist. Equipped with this understanding of music and its uses, Alex has been teaching guitar, drums, group classes, and vocals for more than five years. You may also catch him occasionally performing as a hired musician at the Capilano Suspension Bridge.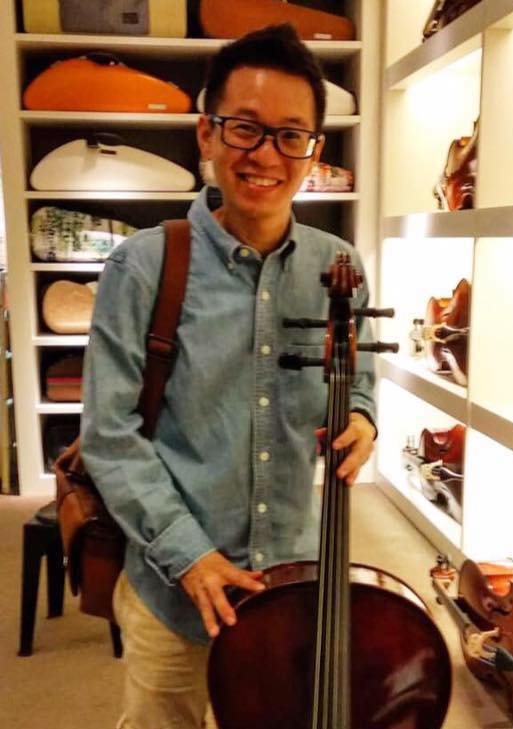 BRYANT GOH WEIHAN
Piano Instructor & Pre-School Group Leader
Bryant is from Singapore and has been an experienced piano teacher since 2012. He has taught music to students as young as toddlers and has experience in making music learning activities fun. Bryant received a distinction award for the Associate Diploma of London College of Music in Music Teaching in 2012.
Bryant graduated as valedictorian from his Bachelor of Science in Early Childhood Education program at Wheelock College-Boston University. He has worked in kindergarten classrooms and has taught language and literacy, math, science, physical education, music, and visual arts to children for years. Using the quote "七転び八起き" (meaning "fall down seven times, get up eight") as part of his teaching philosophy, Bryant uses music as a tool for developing social-emotional competencies and resilience in young children in his classroom.
Bryant is passionate about teaching music and is currently completing his Master of Education in Music Education at the University of British Columbia. He plans to further his education by pursuing a Ph.D. in Music Education at the University of British Columbia in the near future.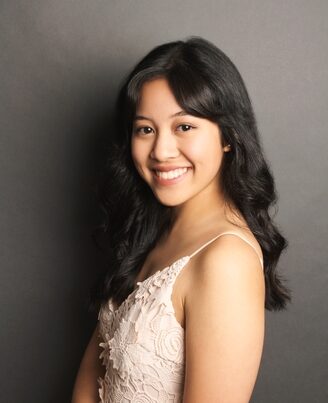 CASSEY RAZON
Piano, Guitar, Ukulele & Voice Instructor
Music has always played a significant role in Cassey's life, whether she is serving through the music ministry at church or playing piano at a care home. Although she began studying classical piano at the age of 6 and played the guitar and alto saxophone throughout high school, Cassey later developed a strong interest in vocal jazz.
Currently in her fourth year of the Jazz Studies program at Capilano University, Cassey looks forward to obtaining her Bachelor of Music in Jazz Studies (Education). At school, she sings soprano in the top vocal jazz ensemble, NiteCap, directed by Dr. Laura Harrison, and studies privately with Jennifer Scott. Outside of school, Cassey can be found singing in various Vancouver settings with the Cassey Razon Quartet and working as a Research Assistant for the Vancouver Jazz History Archive. She is excited and grateful for the opportunity to share her love for music with the Musical Expressions team and the community.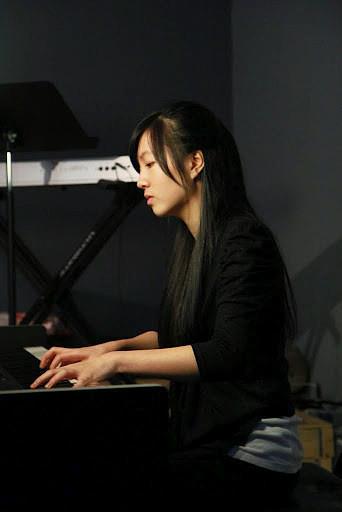 CHRISTY CHOY
Piano Instructor
Born in Vancouver and raised in Hong Kong, Christy was intrigued by the sound of piano keys as a child when she heard her older sister play. She began playing the piano at the age of 5 and the violin at 6. During her years in elementary school in Hong Kong and high school in Canada, she found immense joy in sharing music when she played the violin with her school's orchestra for local communities and international music lovers as they toured. Currently, Christy's main instrument is the piano, and she is working towards an ARCT Diploma in Piano Performance.
Throughout her musical journey, Christy has experienced the healing power of music, leading her to focus on piano teaching. She believes that playing music can help people cope with their emotions and get to know themselves better. As a teacher, Christy is patient with students who have varying learning styles and works to make piano lessons engaging and enjoyable.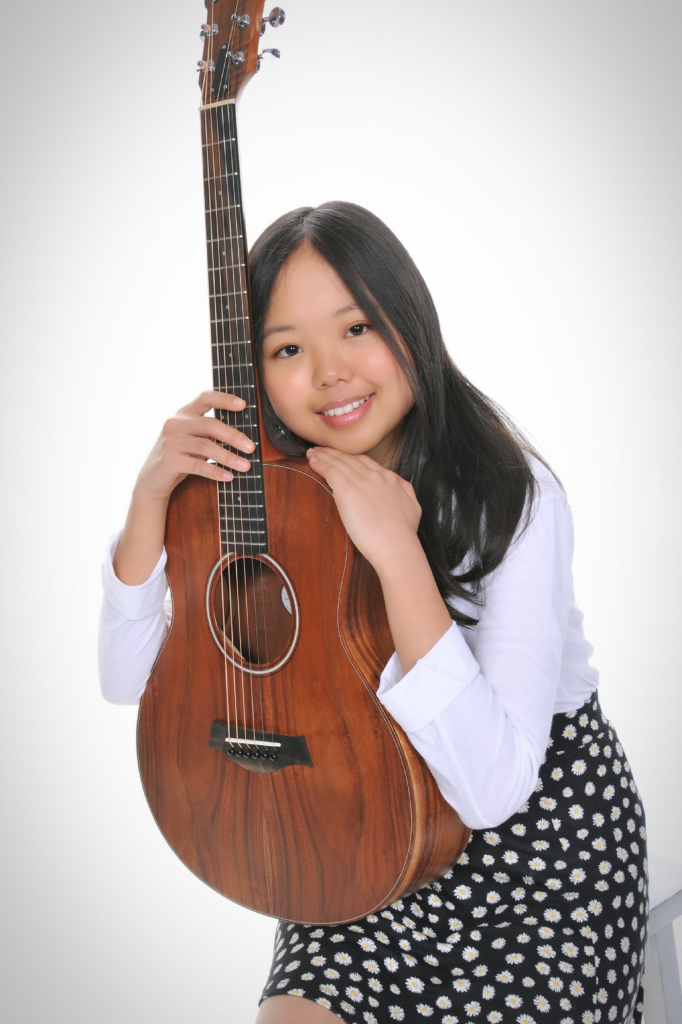 CHURAN CHANG
Piano, Guitar, Ukulele & Voice Instructor
Churan was first introduced to the piano when she was 5 years old and fell in love with it at first sight. Music has been a central part of her life ever since, as she has participated in choirs, live performances, musical theater, and concert and jazz bands.
Trained in piano and voice through the Royal Conservatory, Churan has successfully completed her grade 9 piano exam. She believes that music is like painting on a blank canvas, with the colors of each melody representing endless possibilities for creativity. In her free time, Churan enjoys composing music.
Currently, Churan is pursuing a degree in music, either as a major or minor, alongside biology. She hopes to one day learn how music can be used in the medical field. Churan is excited to join the team and help others express their passion and love for music.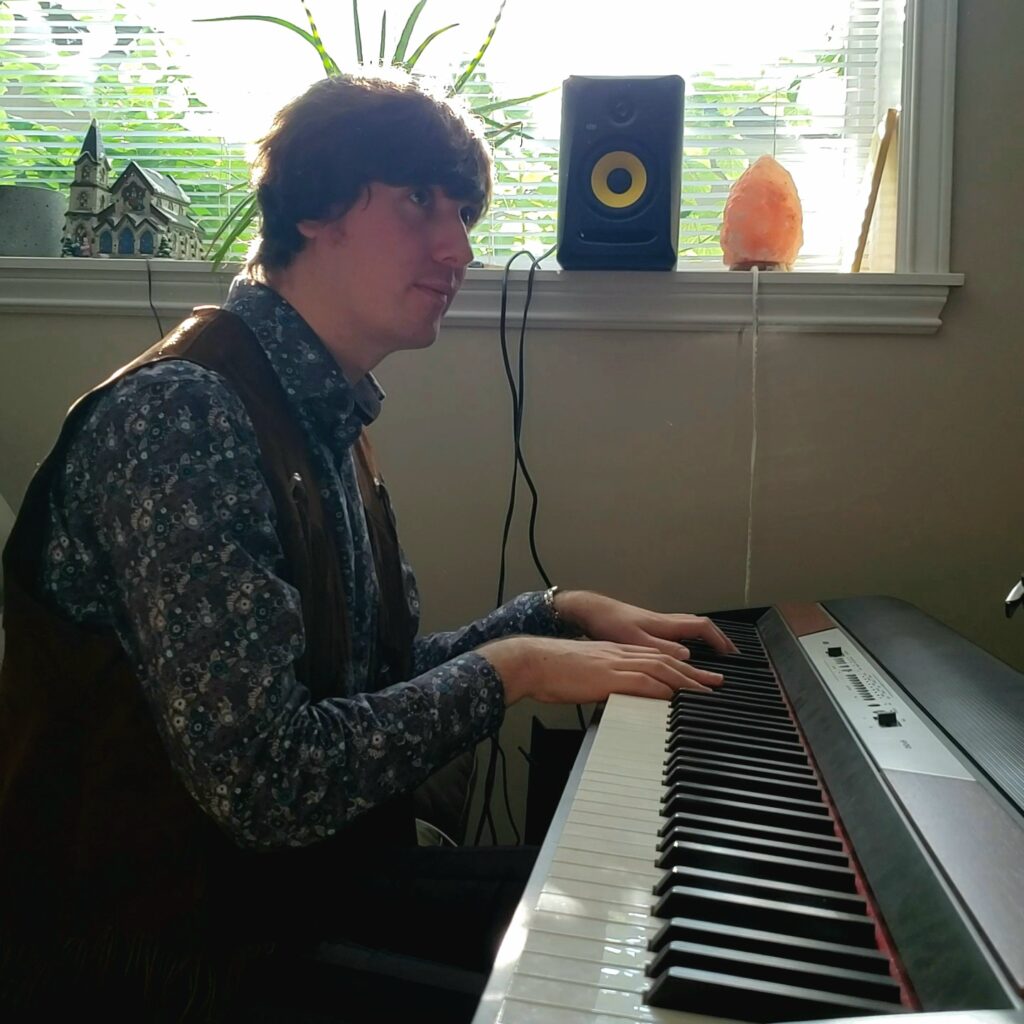 DYLAN JAMES KNIPPELBERG
Piano, Guitar/Ukulele & Drum Instructor
Dylan grew up in a musical family and, being immersed in music from a young age, quickly developed a passion for it. He started playing guitar at the age of 9 and soon after began mastering several other instruments, including bass, piano, and drums. In addition to being a skilled multi-instrumentalist, Dylan is also a talented composer and arranger and uses every opportunity to express his creative skills as a songwriter and musician. He is versatile in his musical tastes, having a broad knowledge of many genres, including rock, jazz, folk, country, blues, and classical. As a recent graduate of Capilano University's Bachelor of Jazz Studies program, Dylan aims to pass on his passion and love for music, along with his experience, to both past and present generations.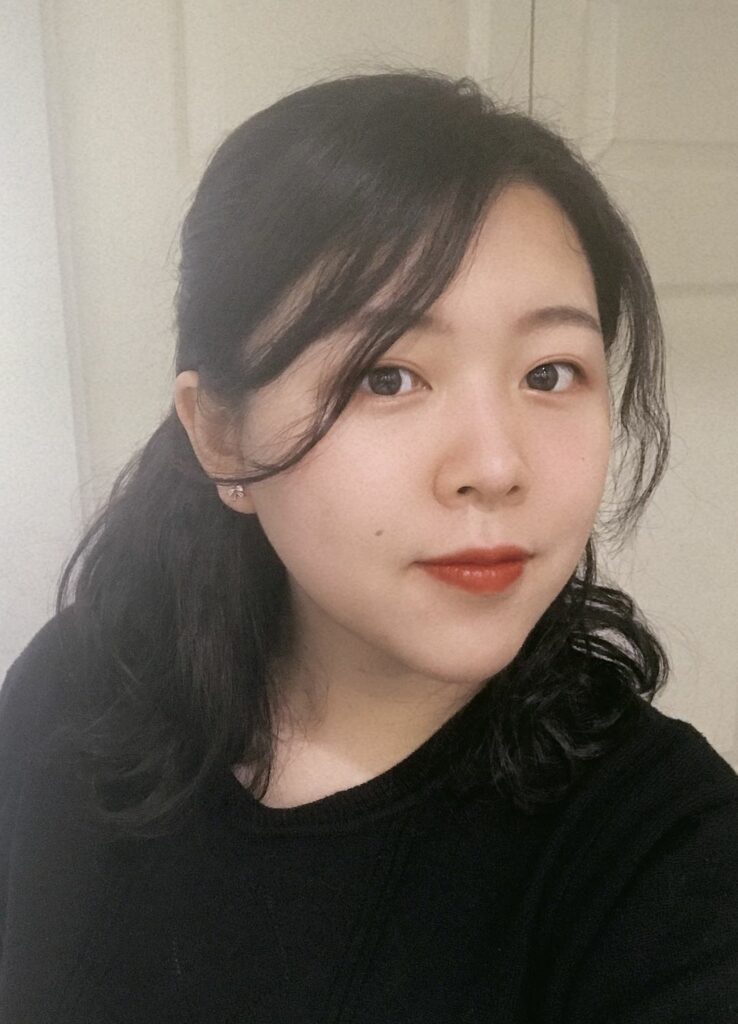 FIONA GUO
Piano Instructor
Fiona Guo was born in China and moved to Canada at the age of 10. Fluent in both English and Mandarin, she developed a love for music of many genres through piano lessons and RCM examinations during her teenage years.
After graduating from the International Baccalaureate program in high school, Fiona pursued her interest in music composition by studying at Simon Fraser University's contemporary art facility. She graduated with a Bachelor of Arts in Electroacoustic Composition and a minor in Education. During her studies, Fiona strived to learn about as many genres as possible, from contemporary music to mainstream modern pop.
In addition to using traditional instrumentation, Fiona also works with modern musical software and virtual instruments to explore different ways of expanding her composition creativity. She is eager to share this joy with others and has taught students of all ages, from 3-year-olds to 45-year-olds, in subjects including basic piano knowledge for beginners, RCM examination preparation for piano, music theory, music composition, and electronic composition. She believes it is never too late to start something new and that knowledge can bring enlightenment to people of all ages.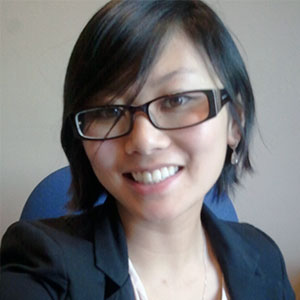 JENNY POON
Piano Instructor
Jenny is an experienced piano teacher with more than 10 years of experience teaching piano and theory. In 1994, she received a silver medal for achieving the highest marks out of the entire province of Alberta from the Royal Conservatory of Music. She has taught a wide range of students from toddlers to adults, and her students who have taken RCM exams have consistently scored an average of 80 or higher. Jenny encourages her students to participate in the Kiwanis Music Festival to express themselves musically and have fun while judges get a chance to hear their talents.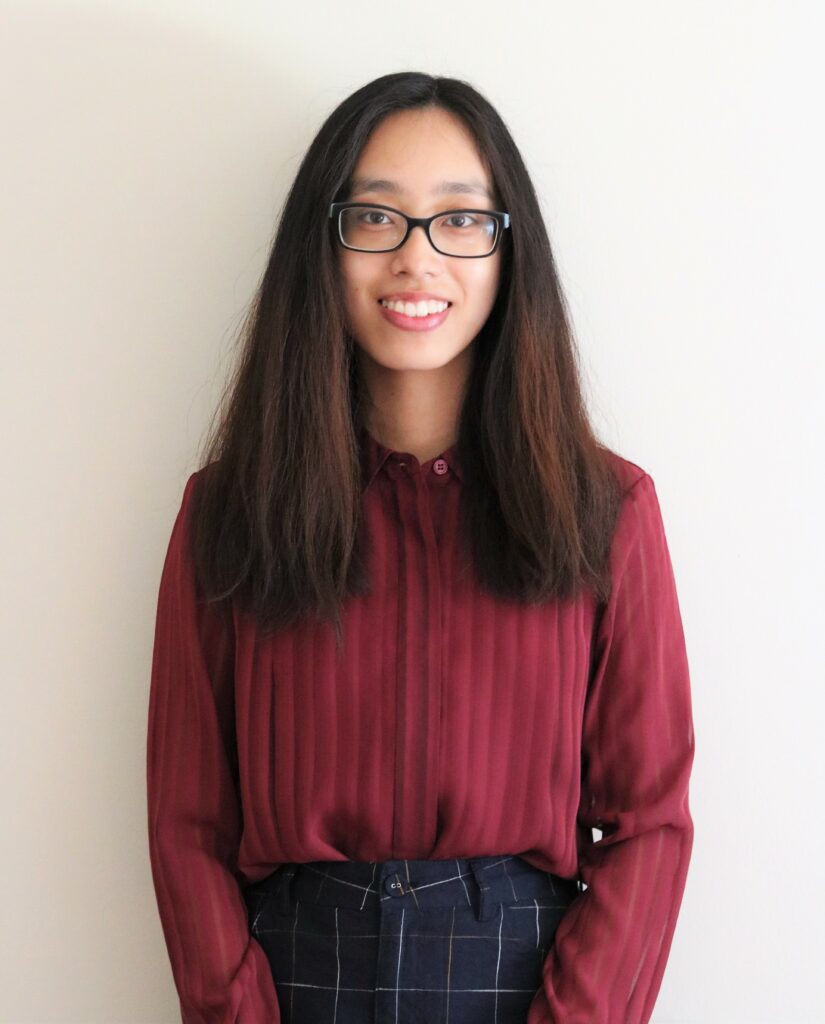 JODIE NG
Piano Instructor
Jodie began learning piano at the age of 3. It wasn't until high school, when she took music composition classes and became involved in choir, that she developed a strong and undeniable passion for music. After graduating high school, she attended the University of Toronto's Bachelor of Music program in piano and was also a part of the Faculty of Music Women's Chorus.
Initially aiming to become a composer for film and video games, Jodie found her love of teaching after volunteering at summer camps and working as an instructor at an academy. She is a classically trained pianist and has achieved Grade 10 piano with the Royal Conservatory of Music. Jodie looks forward to sharing her love and knowledge of music with piano students at Musical Expressions.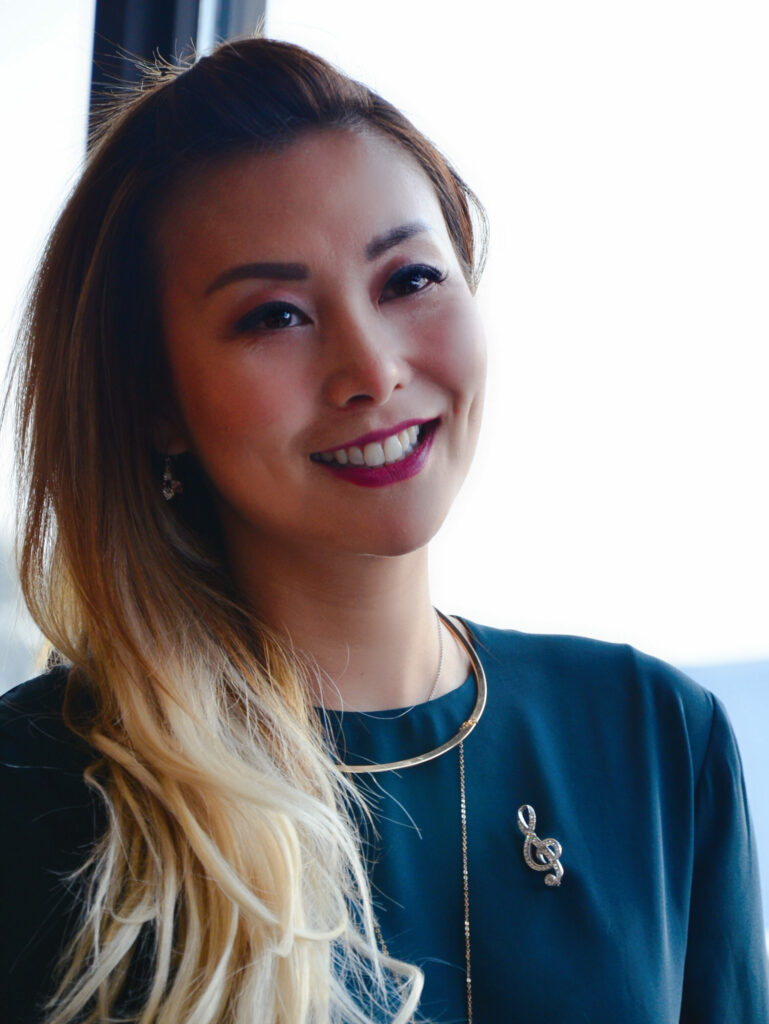 JONEY POON
Founder & Studio Director
Joney is the lead teacher and music therapist at Musical Expressions and has been a music teacher for piano, guitar, and theory for the past 15 years. She has a natural connection with children and has extensive experience working with toddlers in early childhood music programs. Joney's formal education includes classical studies in music, psychology, and a Bachelor's degree in Music Therapy from the University of Calgary and Capilano University.
In addition to her role at Musical Expressions, Joney also runs a private music therapy practice and has worked with a wide range of clients, including children with developmental disabilities, adults with brain injuries, and seniors who have suffered a stroke or live with dementia or Alzheimer's. She strongly believes in the power and benefits that music can bring to people regardless of age and ability.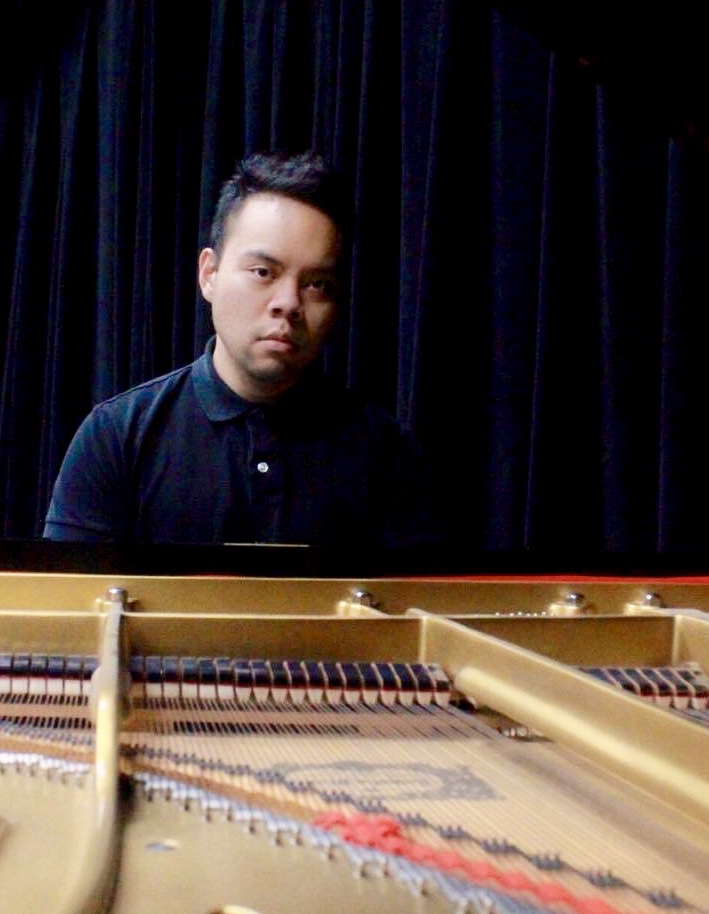 JONATHAN DECOLONGON
Piano, Guitar & Ukulele Instructor
Born and raised in Vancouver, Jonathan has been immersed in the world of music from an early age. He started piano lessons at the age of 4 and has always been surrounded by music thanks to his musical family. Jonathan enjoys all aspects of music, including teaching, performing, composing, and choral singing.
Jonathan attended the Vancouver Academy of Music, studying under Martha Brickman and Donna Lee. He further developed his musical skills at Capilano University, where he recently received a Music Diploma. In 2015, he was the 1st Place Winner in the Capilano Music performance competition. Jonathan hopes to earn a Bachelor's degree in Music in the near future.
Jonathan's goal as a teacher is to share his love and passion for music with his students. He finds great joy in teaching music to people of all ages.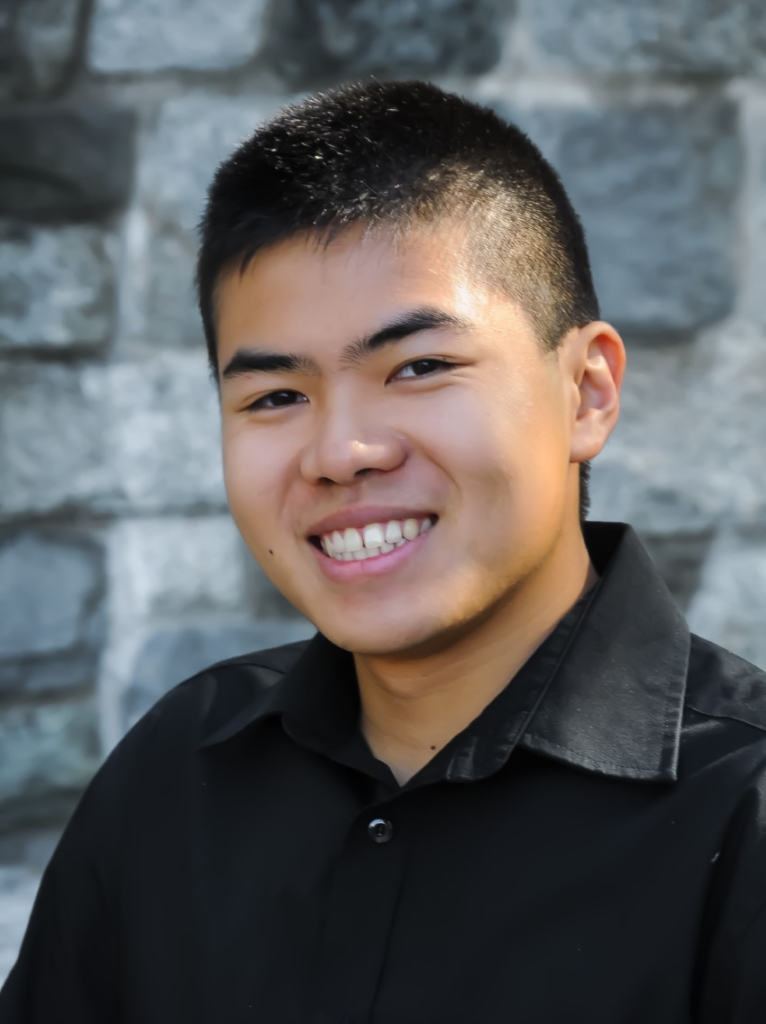 PRESTON LEE
Administrator | Piano & Trumpet Instructor
Having already graduated from Capilano University with a Classical Music Diploma in trumpet, piano, and voice, Preston currently studies at the University of British Columbia as he works towards his Bachelor of Education in Music. He shares his enthusiasm for music with other unanimous individuals.
Passionately ambitious and driven in all that he does. He began his musical training on piano at age 5, starting his involvement in the music community at a young age. During high school, he attended the Sarah McLachlan School of Music where he participated in choirs, studied piano and music theory, and began taking voice lessons. After graduating high school, Preston decided to further expand his musical knowledge and pursue trumpet as his main instrument, which he began learning at age 8. In addition to continuing his education in trumpet, piano, and singing, he is active in the music community, participating in various groups, churches, and semi-pro choirs.
Preston is "thrilled to be a part of a community of other like-minded music enthusiasts at Musical Expressions," and is excited to share his knowledge and passion for music with all of his students!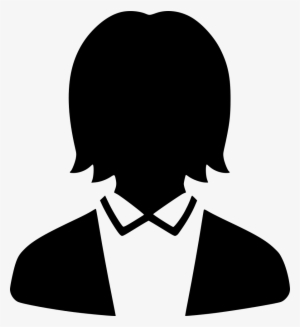 ROSHANAK SAADAT BEHESHTI
Piano Instructor
Roshanak has a diverse background in administrative science, business, arts, and translation. She is also passionate about piano and music and has over 21 years of experience as an instructor. She received an Advanced Certificate in Music Teacher Training from Tehran Conservatory – Nahavand Institute from 2003-2007 and is skilled in performance, music theory, and helping students prepare for RCM exams. Roshanak has won first place in an Iran-based competition (Artistic-Cultural Organization) in 2010. She is an enjoyable instructor to work with for both beginner and advanced students.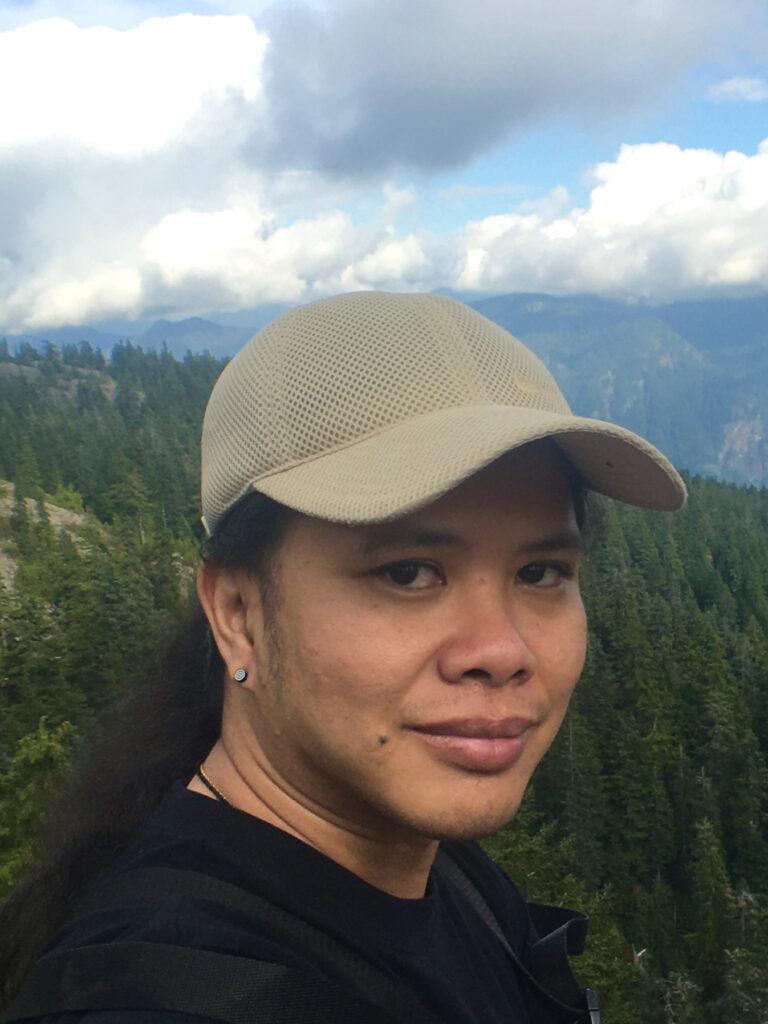 THASSANA ASOKSIRI
Guitar & Ukulele Instructor
Thassana has been playing the guitar professionally for more than 20 years. After earning a bachelor's degree in Music and Technology, he worked as a professional sound engineer and studio/touring guitarist in Thailand for over 10 years.
Before immigrating to Canada, Thassana completed a master's degree in Musicology. Since moving to Canada in 2017, he has been teaching guitar to students of all levels and ages.
Thassana's teaching style is relaxed, flexible, and fun, helping his students achieve their interests and goals.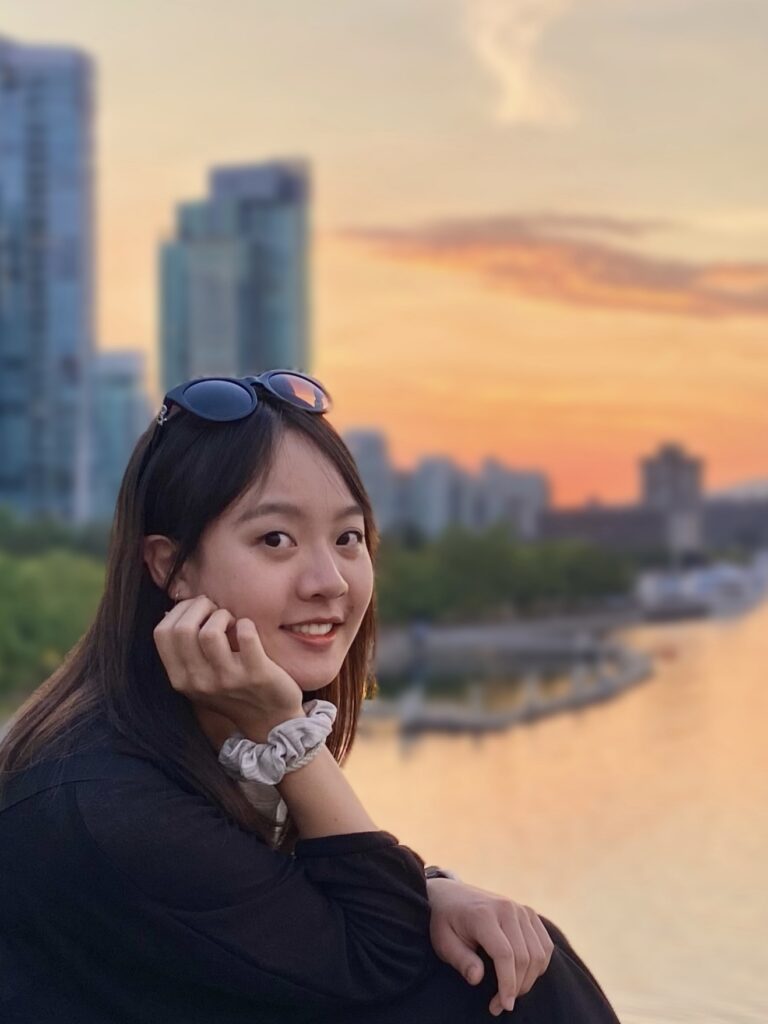 YOANNE YAO-YING LIN
Piano Instructor
Yoanne has been immersed in music all her life. She has learned to find and express emotions through music-playing, and is working towards becoming a music educator who can inspire future generations to discover their passion for music and use it as a form of communication and self-expression.
In spring 2023, Yoanne will graduate from the University of British Columbia with a dual Bachelor's degree in Music and Education. She will then obtain a BC Teacher Certification of Qualification and continue on her journey as a music educator. Although she specialized in Flute while studying under Brenda Fedoruk at UBC, Yoanne also teaches piano as her secondary instrument. She moved to Canada from her hometown in Taiwan at the age of 12 and is fluent in both English and Mandarin.
Yoanne's musical journey began at the age of 5 when she received lessons on piano and the soprano recorder. When she was 8, she was inspired by senior music concerts at her school and began to develop a passion for the Flute as her main instrument. She also joined her school's renowned Recorder Ensemble as a Tenor Recorder player. Later, when she was 15, she also took up guitar as a hobby.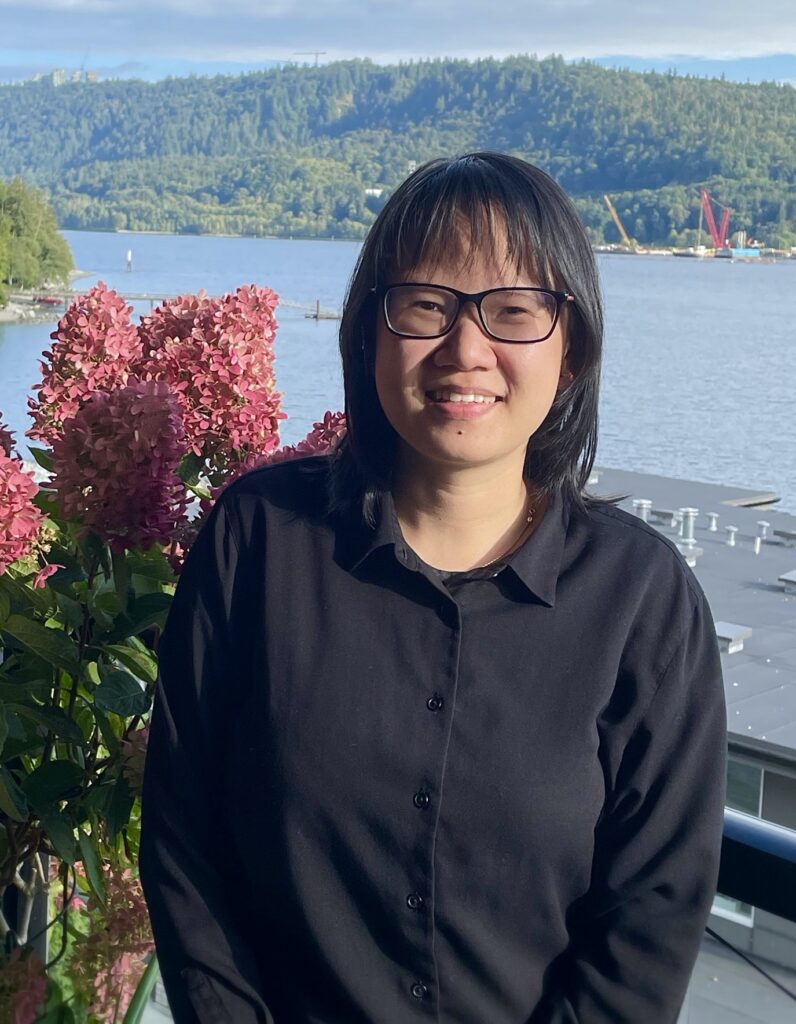 YOANITA MARIA KARTADIHARDJA
Piano, Guitar, Ukulele & Theory Instructor
Yoanita was born in Surabaya, Indonesia, and she plays the violin, piano, guitar, and French horn. She began her professional career in music in Shanghai, China, where she obtained a diploma at the Shanghai Conservatory of Music in 2006 and a Bachelor of Arts at East China Normal University in 2010.
Yoanita served as an assistant conductor at the New Shanghai Orchestra. She then returned to Indonesia and established her own music studio, called Vivo Music Surabaya. She also served as the director, conductor, and music arranger for the youth orchestra community called Orkes Kota Pahlawan. In addition, Yoanita gained experience as a professional violinist and pianist with the Bandung Philharmonic, Shanghai Philharmonic, YMCG, and Cineclassic Trio, and she has traveled to perform in Singapore, Italy, the UK, and Hong Kong.
Yoanita has 20 years of experience in teaching music in both private and group settings. She is currently pursuing her master's degree in music education at the University of British Columbia.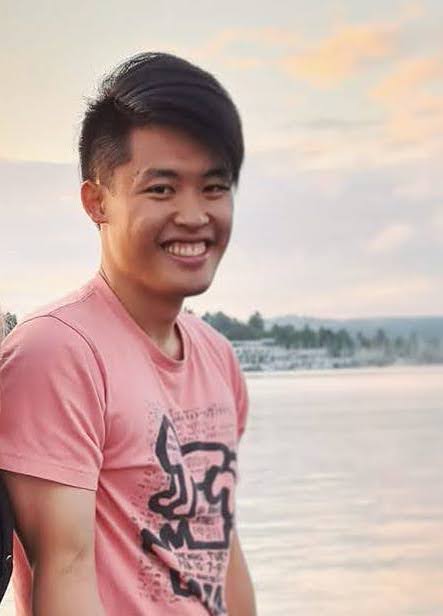 YUTA TAKAHASHI-CHIN
Piano Instructor
Yuta was born in Vancouver, where he started learning the piano under the guidance of Patrick May during his elementary and secondary school years. Under May's teaching, Yuta developed a passion for music and decided to pursue it as a career path, beginning his studies at Capilano University under David McCoy.
Yuta has recently completed his Bachelor of Musical Arts in Piano from the University of Victoria, where he studied with Arthur Rowe. He is currently learning under Carl Petersson in preparation for his Master's in Piano Performance. Yuta hopes to share his love of music with his students and help them find joy in learning music.
"Musical Expressions values the potential of every individual to engage their musical abilities. Regardless of age or ability level, music is a gift that is acquired through time, yet lasts a lifetime."