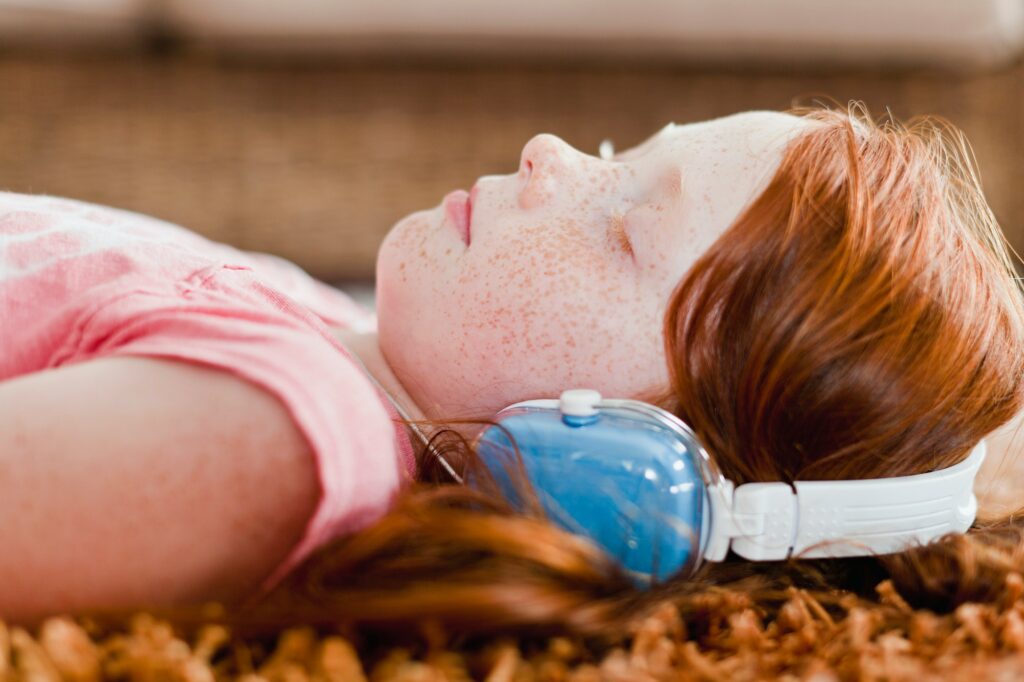 Music Therapy is the skillful use of music and musical elements by a music therapist to promote, maintain, and restore mental, physical, emotional and spiritual health.
Music therapy has been clinically proven to be invaluable in facilitating communication, physical/cognitive/social development, creativity, and self expression, while enhancing quality of life. Music has nonverbal, creative, structural, cross cultural and emotional qualities.
These are used in the therapeutic relationship to facilitate contact, interaction, self-awareness, learning, self-expression, communication and personal development. The best part is that it is both engaging and rewarding while requiring no musical skills from the client.
MUSIC THERAPY APPLICATIONS AND BENEFITS
Music Therapy programs have been developed for individuals living with:
Emotional challenges (i.e., depression, stress disorder, anger, behavioural disorders, bereavement, etc.)
Special needs (i.e., developmentally delayed, autism, down syndrome)
Mental disabilities
Brain injury
Dementia
Alzheimer's
Learning disabilities
Long term care
Mental health issues
Palliative care
Clinically proven benefits of Music Therapy
Releases stress, helps induce relaxation, reduces anxiety, and elevates mood
Promotes physical, mental, and emotional healing and rehabilitation
Works and develops cognitive, auditory and motor (physical) skills
Allow children and adults of all ages and abilities an alternative means to have a voice about their world and be heard
Music Therapy Interventions (include and not limited to the following)
Planned, goal orientated activities throughout a session
Music/Rhythmic regulation & movement
Music based counseling
Music improvisation
Vocalizations to music
Song writing
Music relaxation/coping skills
MIT (Melodic Intonation Therapy) & MMIT (Modified Melodic Intonation Therapy)
HOW TO PAY FOR MUSIC THERAPY/FUNDING
Personal funding
Special tax refund for disabilities
Extended health care coverage/insurance
Special Education Programs that Offer Funding for External Programs
Any questions? Get in Touch!